The News page is a way for HUBSCRUB to share our news to customers and to potential customers. From time to time this page will be updated. Use our contact form if you have something that needs to be explained or additional information.
REFURBISHED UNIT
Looking for a basic wheelchair cleaning system. When customers want to upgrade to a new unit, we take it in trade and refurbish with warranty. Here's a 20/30. Selling price $7,000. Call for Details. Ask for Karl 603-624-4243 X 308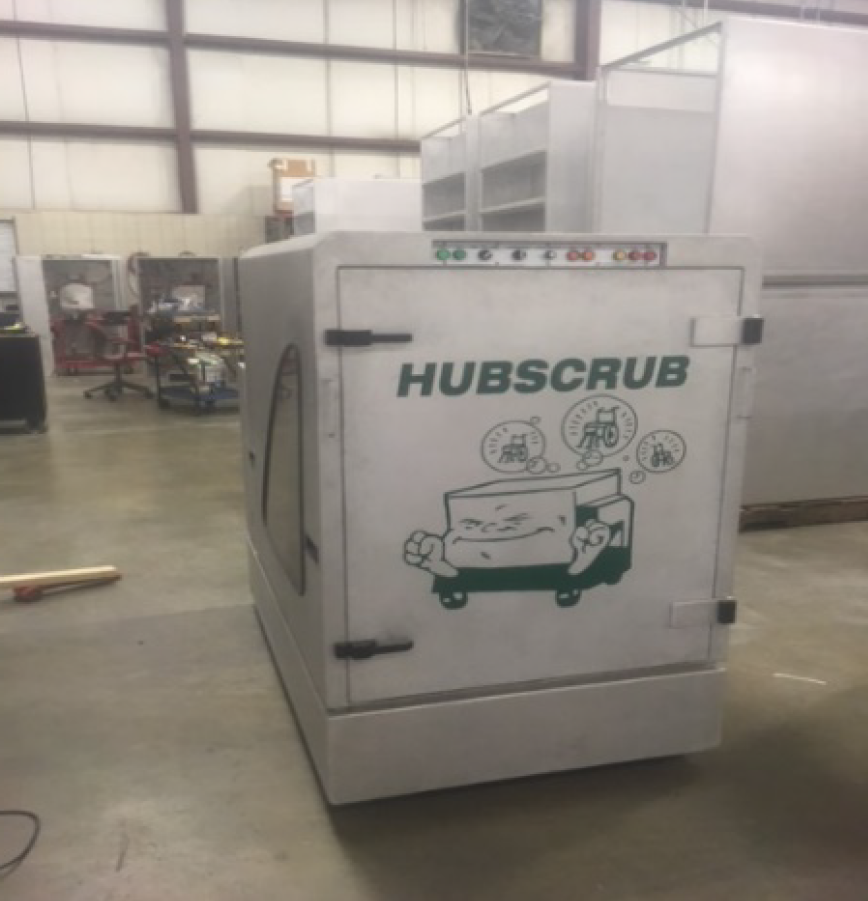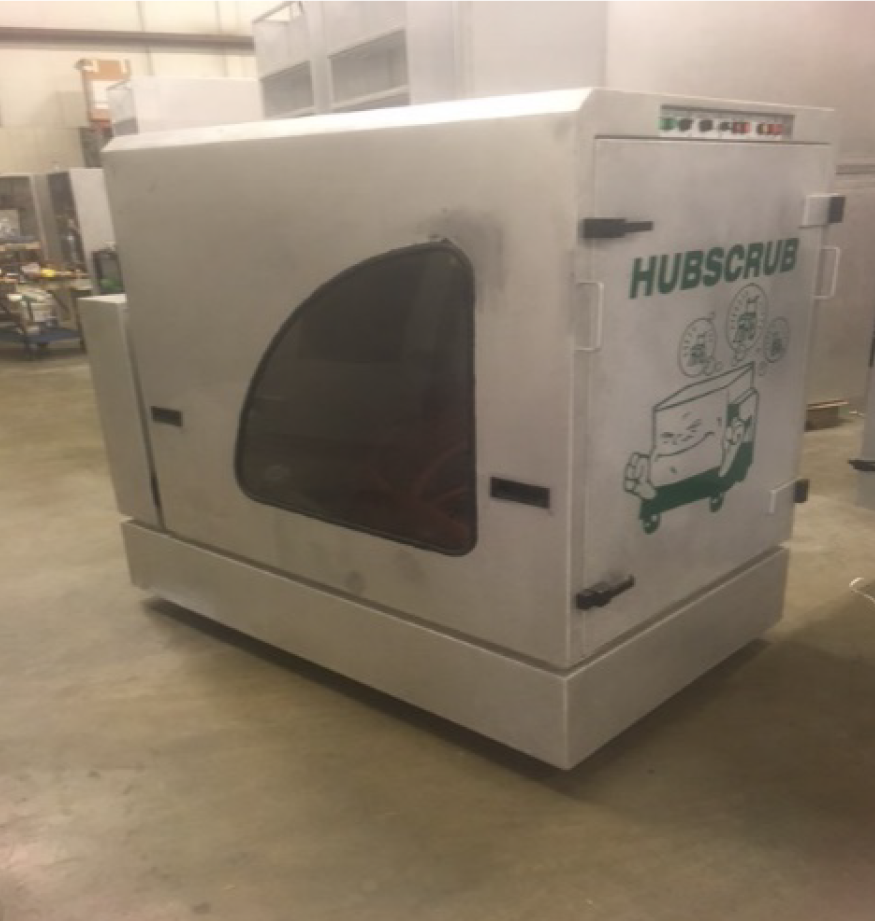 COVID-19
Is HUBSCRUB effective for COVID-19? HUBSCRUB supports three types of disinfectants – liquid or ultraviolet (UV). All three are effective to eliminate Covid-19. In fact, basic disinfectants can kill Covid-19.

HUBSCRUB THE NAME
Mother-in-laws take a lot of heat. In our case, it was my mother-in-law that named the company HUBSCRUB. Thanks Mom.

HUBSCRUB CONNECT
The ability for machines to connect to the internet isn't new. It's getting to be very common. Even power wheelchairs can connect to the internet by manufactures to diagnose problems. That's exactly what we can do to inform the user what device or condition is causing the problem and that can be a big time saver. In addition, we can offer remote preventive maintenance. Available on Model 20/80 Version 7.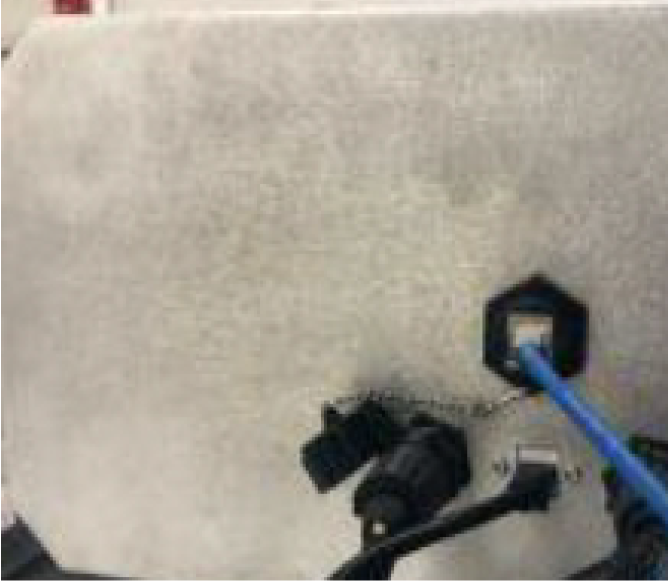 How easy is it to connect to the internet. Simply take the blue cable that connects to your computer and plug it into the same type of plug in back of our touchscreen. We do the rest to make the connection.

SERVICE BUSINESS
We get a number of inquiries about using HUBSCRUB for a service business. The origin of HUBSCRUB was built for a service business. A number of years ago, the company ran a service business using pressure washers. Experience in the service business formed a number of HUBSCRUB designs that we carried forward to today. It had to clean fast. Easy to move around and definitely had to deliver professional results. After all that's what you expect from a contractor. And finally had to work with standard hot water – 100 to 120 degrees because you never know what these different locations have for access to hot water. If you have interest starting a service business, just let us know. Service@hubscrub.com

DISINFECTANTS
We get many questions regarding the types of disinfectants. As a summary there are three major types that HUBSCRUB supports. Concentrates, Ready To Use (RTU) and Ultra Violet (UV)
Concentrates – are mixed with water. The mixture – how much water to how much disinfectant, will depend on the brand. ie; 16 parts of water to 1 part of disinfectant or 1/2oz to 1 gallon, etc. Whatever the mixture ratio is, HUBSCRUB can be programmed to the required ratio.
Ready To Use – no mixing with water. In this case if HUBSCRUB is using a Ready To Use (RTU), the disinfectant will be sprayed as a mist to conserve liquid. In general, RTU's can have higher levels of disinfection such as C-Diff.
Ultra Violet – Currently, HUBSCRUB uses 4 UV lamps positioned in HUBSCRUB's chamber to reach major areas of equipment surfaces. UV lamps are on for 3 minutes. Three minutes was tested by the VA Research Group and was confirmed to eliminate MRSA, C-Diff and CRE. CRE is one of the most difficult to kill. This short disinfectant time is a result of equipment surfaces being very close to the lamps. Not more than 4 feet from any position. Our UV lamps provide high level disinfection and If other pathogens develop that require longer UV time, additional time can be increased by the user.